Can your retail business benefit from a CRM that helps close deals? 
Can your retail business benefit from a CRM that helps close deals?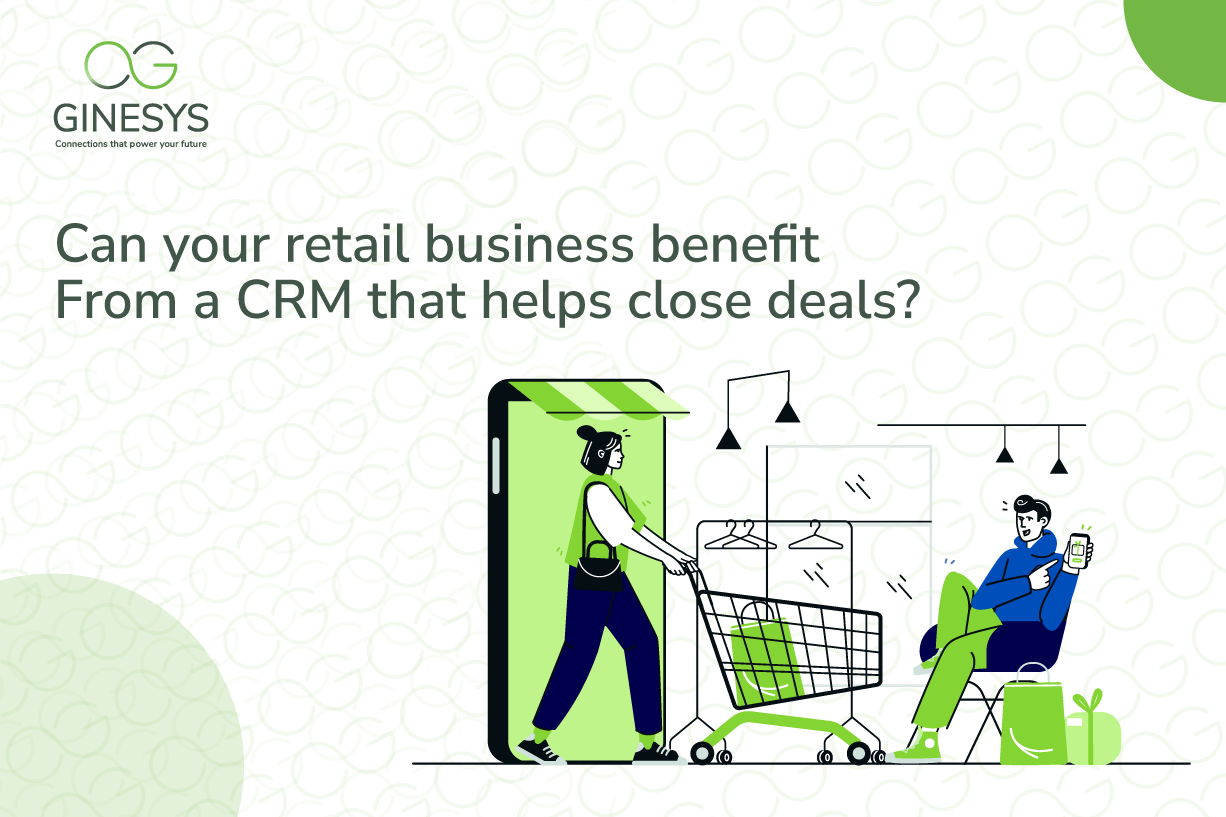 Say you walk in a store and dont find the product. Typically you move on and buy something else. But what if the CRM gave the sales associate an opportunity to continue the conversation via Email/ WhatsApp or SMS, offered you other options or took an online order? This is a great way to save the sale as it is high engagement and creates a positive brand image of your brand. 
With so much competition and solutions available in the market, capturing the audience's attention in today's world is extremely difficult. When customers have a range of brands to choose from, brands need to do all that they can to fulfill customer needs and grab their attention. A good Customer Relationship Management (CRM) software can help streamline this process and improve the customer experience significantly. 
CRM can help keep track of all your company's customers and future customers, as well as their interactions. The goal is straightforward, that of improving business relationships. CRM software helps companies stay in touch with customers, streamline processes, and ultimately, enhance profits. 
According to 39% of CEOs, providing a positive customer experience is the most effective approach to gain a competitive edge. Here is how your retail business can benefit from a CRM that helps you close deals 
How CRM helps your retail business close deals  
Here are a few areas where having a CRM can prove to be highly beneficial for your business: 
Effective Order Management 
Order management encompasses everything from lead generation to revenue. For each enquiry that is generated from a store walk-in customer or a customer who is interacting with your call center agent, you can see and act on next steps directly, right from within the CRM. It could mean sending a personal message, email, WhatsApp message, SMS or more. Coupons could also be included in the messages further leading to an immediate sales. We have seen sales uplift of upto 30% in stores where the sales staff had access to a lead management CRM. 
Lead management is one of the most critical features to look for when selecting a CRM for eCommerce. An effective CRM can streamline and manage your entire order management process. 
Building Brand Trust  
Customers are pickier than ever when it comes to the firms they buy from. According to research, 81 percent of customers say they must be able to trust the brand they are purchasing from. In today's fast-paced world, putting your customers on priority becomes critical. CRM allows you to engage with customers in real-time and instantly respond to their needs. This builds brand trust and fosters customer retention.  
Promoting Customer Centricity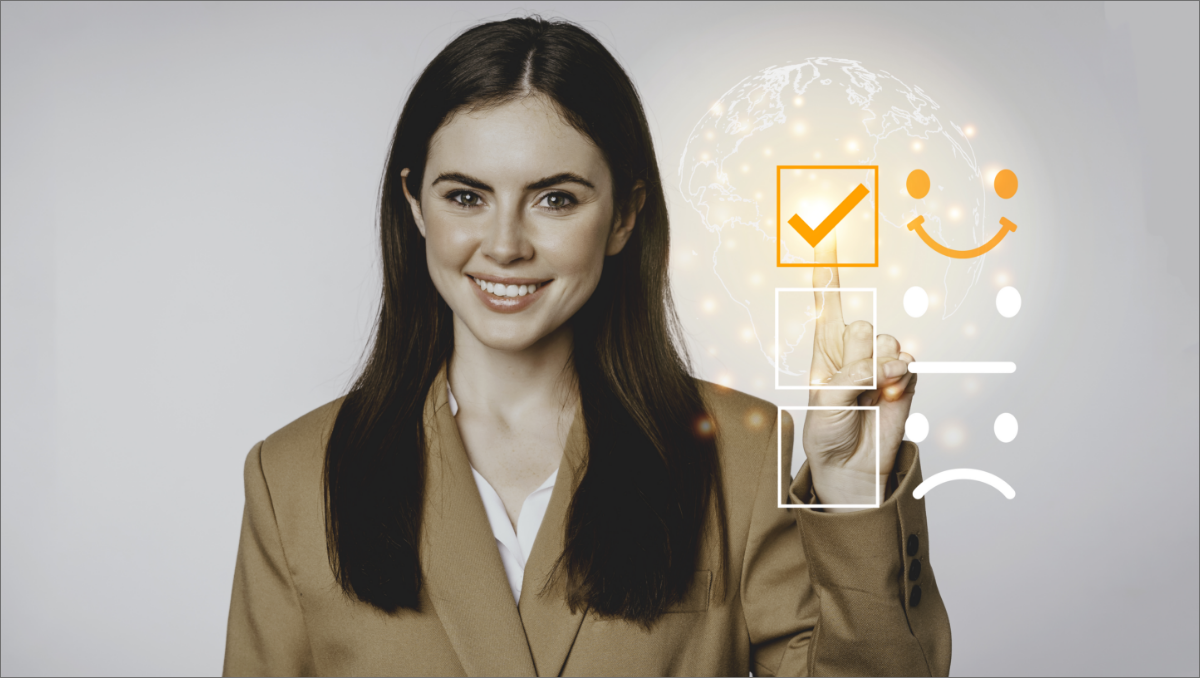 With a favorable brand-customer relationship having become a crucial competitive differentiator, smart businesses need to use technologies and strategies to capitalize on this need and gain an advantage over their competitors. 
Customer centricity distinguishes successful organizations from the rest, and customer-centric businesses are 60 per cent more profitable than their competitors. 
A great customer-centric brand distinguishes itself from the ordinary by effectively responding to complaints and inquiries. One bad customer experience can have massive consequences for a business. CRM can help firms organize, automate, and coordinate every aspect of customer engagement. 
Focusing on Personalized Marketing 
Customers are far more inclined to purchase a brand that offers personalized experiences, and 91 per cent of consumers think they are more likely to buy with brands that provide relevant offers and recommendations.  
Personalization is at the center of the customer experience strategy of every major brand. This means individuals have higher expectations for the types of organizations they wish to deal with, and in most situations, these expectations are best addressed through personalization. CRM can help collect data from customers and utilize this data to talk about the right messaging, including who to target for a specific campaign. 
Automating Audience Segmentation  
You may have a customer list ranging to hundreds of contacts, which can be difficult to manage, let alone communicate with. How will you know who would like to view your email promoting your new in-store product? 
A CRM can separate your contact lists automatically based on your preferences, making it simple to discover the people you want to contact at any time. CRM allows you to send emails catering to customers' choices, interests, and values by segmenting them into groups based on CRM data. Some businesses divide their customers into groups based on their age, locality, or gender. Others may choose to segment their data based on their preferences and purchasing history.     
If a customer came to your store looking for a specific product, you could email that customer special offers and discount coupons to encourage him/her to complete the transaction. Segmenting your data lets you effectively promote to each type of buyer you serve. You can divide your customers into groups and market to them specifically based on what you have to offer. A CRM automates this process. 
Creating Loyalty Programs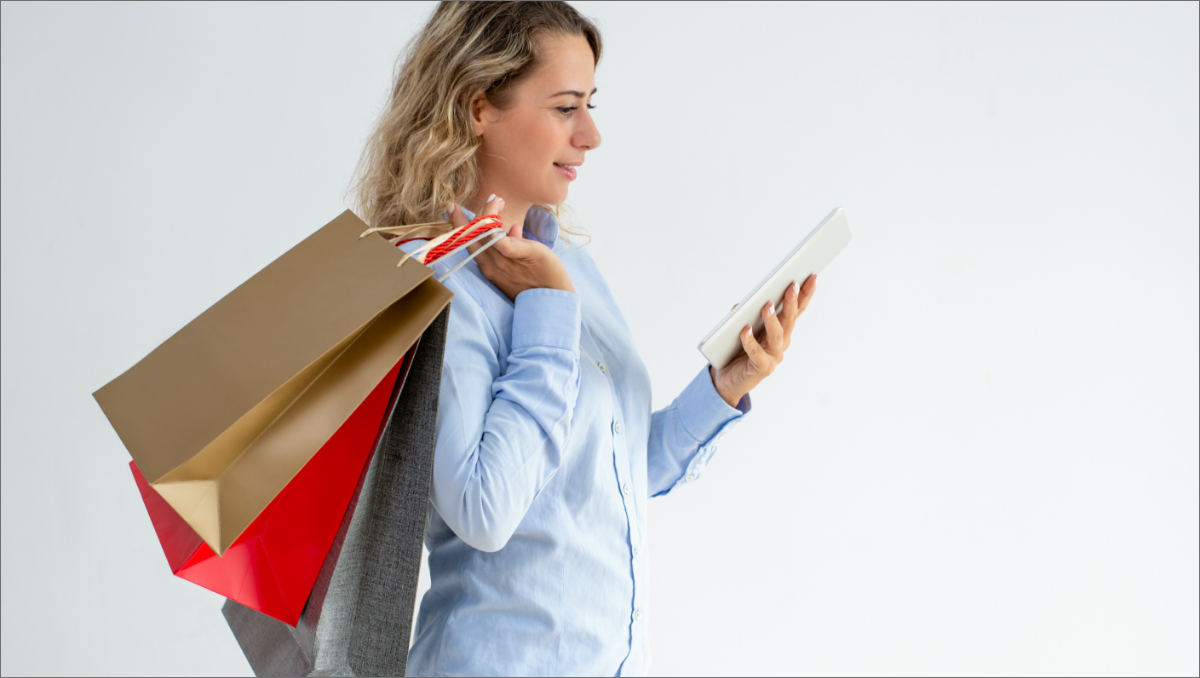 A retailer's primary goal is to make sales, and keeping customers satisfied is another crucial responsibility. CRM contains all the data you need to establish effective retention initiatives if done correctly. 
You may create loyalty programs with points and discounts using the entire purchase history on your dashboard. Always remember that the cost of keeping a loyal customer with discounts is less than the cost of acquiring new customers. 
The Ginesys CRM Solution 
Customer Relationship Management along with lead funnel management is a robust technology that provides greater transparency by allowing users to completely configure data fields and procedures. It can gather and preserve vital customer data and collect a wealth of useful data that will let you develop your business and increase profits. 
Ginesys has worked with leading retail businesses to help them integrate new technologies to better serve their consumers with its Industry's first offering Ginesys One, an omni-ready retail tech suite. Intelliclose, our retail specific lead management platform will allow your retail stores to enter leads that can be tracked by various roles through to conversion along with automated engagement to consumers.  
Get in touch with us to discover how your retail business can profit from cutting-edge CRM solutions.